CJPF Unarmored Marine Power and Lighting Cable Applications:
This product is used in ships,petrol platforms and offshore buildings for power,light and control systems,usually used for fixed installation in most areas and open deck in ships.
CJPF Unarmored Marine Power and Lighting Cable Constructions:
1.Conductor
Stranded copper wire 1.0mm2 to 10mm2 Class 2
Stranded copper wire 16mm2 to 240mm2 Class 5(Flexible)
Annealed stranded copper wire on request.
2.Insulation
XLPE
3.Bedding
Separate tape
4.Sheath
Polyolefine Plastic(SHF1)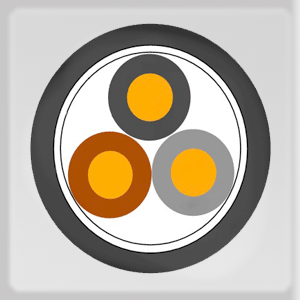 CJPF Unarmored Marine Power and Lighting Cable Service Conditions
1.Rated Voltage:U0/U 0.6/1kV
2.long time working temperature 90íŠ
3.flexible cables for mobile devices,the other cables are fixed laying
cable bending radius while laying is as below
Cable Structure
Cable Outer Diameter
Minimum Bending Radius
Metal Braided Armored
6D
Non Armored
Dí▄25
4D
D>25
6D
Certifications:
Our marine cable has been type approved by the following Classification Societies

hisea marine cable certificates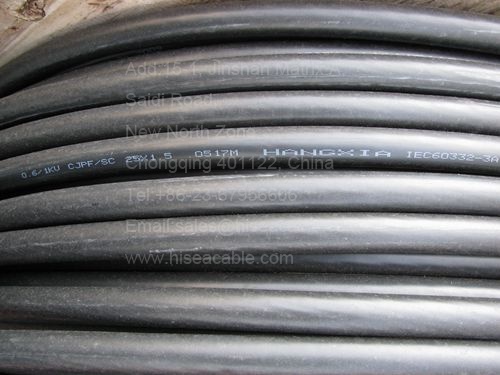 We will provide you with the best quality, competitive prices and satisfactory service.
For more enquiries ,please contact freely at cable@hiseamarine.com
Contact with us now